reflections from the GRAVES space radar
on 143,050 MHz
in Broye-Aubigney-Montseugny, France,
recived in hamburg, germany.
first days pictures. recived with TS-2000 a 2m preamp and an eggbeater antenna
two satellites moving 'slow' ?
---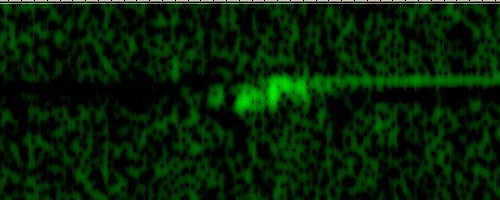 comet or meteor burnout in the atmosphere, moving fast ?
---
exploding comet or meteor ?
---
links:
GRAVES on satellitenwelt.de - german language
www.onera.fr
http://www.thelivingmoon.com GRAVES French Radar_Surveillance Facility
monitoring space